Integrative Therapist located in beautiful downtown Petaluma, CA.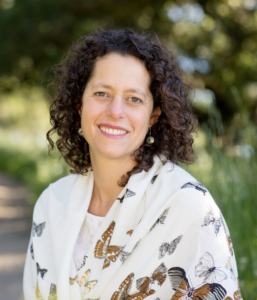 I am a licensed Somatic Psychotherapist who works with people to transform stuck patterns, be supported during life's challenges and want to live from their highest potential.
If you are experiencing depression, anxiety, stress, life transitions, PTSD symptoms or grief, therapy is a great way to help you feel better.
As an experienced counselor of individuals, couples and families for the last 11 years, I truly believe you have the innate ability to heal. Together we can work with your current life issues and plant the seeds of change that you want to see thrive.
My Approach
I aim to provide a safe and nonjudgmental space for you to explore your inner world and transform that which no longer serves you. I promise to be kind and attentive, while offering my skills to support your sacred unfolding. My approach to therapy helps you access your best self, break old patterns and move into the life you want to have both internally and in relationship to others.
The key to my work is mindfulness, inner awareness and compassion. Through these practices many of the uncomfortable feelings you have will feel more manageable and less overwhelming. And, more importantly, pleasure, joy and creativity will be more accessible to you.
I encourage you to set up a free 20 minute phone consultation with me to share what you are seeking from therapy and feel if we are a good fit.
Elaine Daly, MFT
707-508-1352
elaine.mh.daly@gmail.com
159 Kentucky St, Ste 8
Petaluma, CA 94952
Book your free phone consultation now!
Save
Save
Save
Save
Save
Save
Save
Save
Save
Save
Save
Save
Save
Save
Save
Save
Save
Save
Save
Save
Save
Save
Save
Save
Save
Save